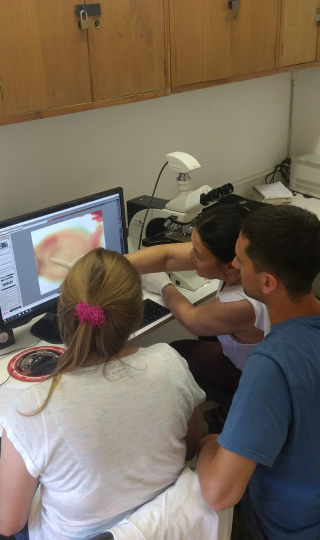 Common wisdom suggests that apomixis results from alterations to the finely tuned developmental programs governing sexual reproduction. Nevertheless, the underlying mechanisms remain largely unknown in molecular terms and the Mechanisms of Apomictic Development project was established to uncover the processes underlying this mystery.
The
scientific network
assembled by this MSCA-RISE action will draw on skills and expertise in molecular and cellular biology, plant developmental biology and modeling for characterizing both sexual plant models (Arabidopsis thaliana, rice, maize) and natural apomictic systems including wild relatives of model plants (Boechera holbellii) and tropical forage grasses extensively used in South America (Paspalum and Eragrostis).
The results should shed light on the molecular basis of apomixis and the requirements for its initiation and evolution in natural populations. The MAD network will therefore generate and disseminate both the knowledge and the tools for the application of apomixis in plant breeding.
MAD will establish an interconnected portfolio of work packages (WPs) to ensure transparent and effective governance, compliance with scientific and education objectives, and wide visibility of project objectives and achievements.
First, through the Management & Coordination and Communication & Dissemination work packages (WP1 and WP2, respectively), the project will ensure both interconnectivity and spreading of results across partners and civil society through a variety of outreach activities.
Then, scientific activities were organized into four scientific WPs, each of them addressing a unique question using comparative and translational approaches: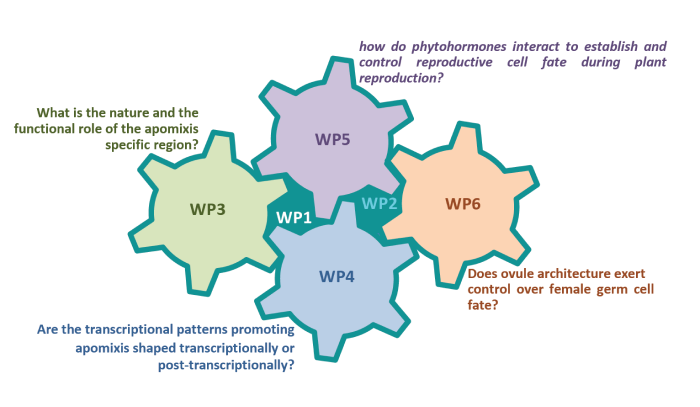 A total of 87 secondments (223 visiting months) will serve an international, multidisciplinary network of European and non-European scientists in plant reproduction. These will be both capacity building and training actions and, therefore, will offer junior and experienced participating scientists a wide range of opportunities to gain skills in fast-growing technologies including: DNA/RNA sequencing and live-cell imaging, training in bioinformatic and image data analysis.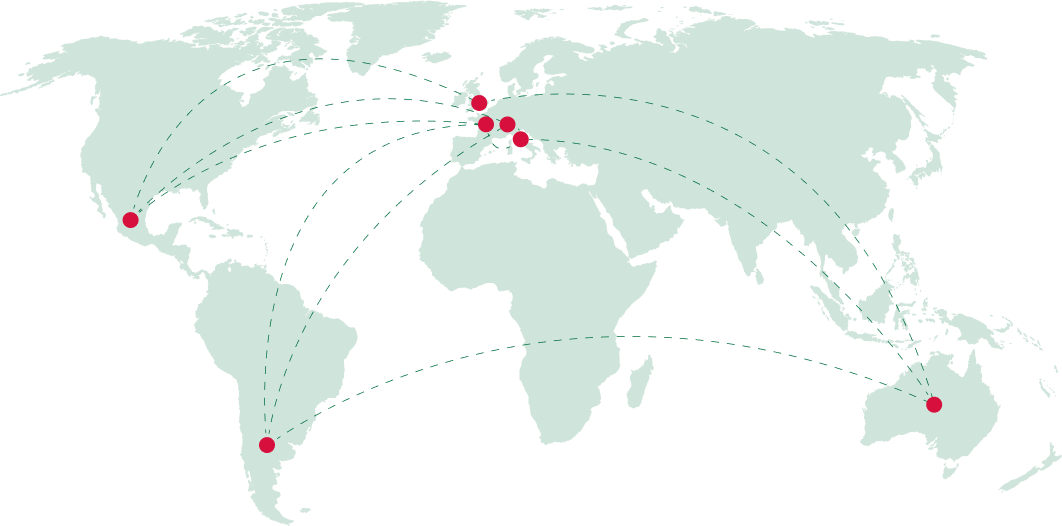 Visiting months completed
MAD partners will follow all relevant national and European legislation and regulations for participants health and safety, for preventing environmental damages and for access to biological resources.
MAD will also ensure transparency and no gender barrier, and effective equal opportunity and gender balance at all levels.